…it´s a must to see the works of Jackson Pollock at the MOMA Museum. This exhibition represents eleven works selected from the nearly one hundred pieces owned by MOMA. The works, range from 1934-1954,  are exploring Jackson Pollock´s groundbreaking contributions to the art of the 20th century.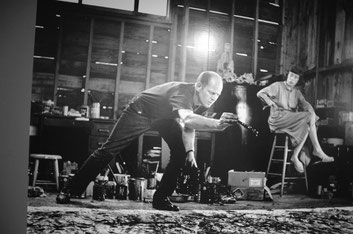 Jackson Pollock in his studio East Hampton. For me the most important and remarkable artist in the world.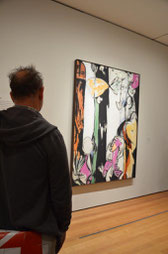 "EASTER AND THE TOTEM" 1953 is one of the only 10 paintings Pollock made in the last three years of his life.