VMVB Financial Services GmbH
Reinhold Ponesch has equipped the new office building of VMVB Financial Services GmbH in Großpetersdorf/Burgenland with several large scale paintings.
The opening of the offices took place on Monday, 4th June 2018.
Special thanks to Claudia, Radutiu, Herbert Pichler and Kristina Faulhammer.
---
MAPPING MY THOUGHTS
29th May till  31st August 2018
From 29th May till 31st August 2018 
Location: Gallery HOLLEREI, Hollergasse 12, 1150 Vienna
Curator Günther Oberhollenzer will be talking to Reinhold Ponesch about his art and current Exhibition at the gallery Hollerei.
11th June 2018, 7pm 
Wine tasting at Gallery HOLLEREI.
A wine drinking artist and an art loving vine-grower are putting art and wine in the focal point.
Winery Dürnberg -  Christoph Körner, Lower Austria, Austria
20th June 2018, 7pm
---
CHAPTER VI
2nd January till 16th February 2018
From 2nd January till 16th February 2018 
Location: ArtRoom strictly HERRMANN, Taborstraße 5, 1020 Vienna
Opening times: MO-FR 11:00 - 19:00; SA 10:00 - 18:00
Thursday, 18th January 2018
---
ART AFTER DARK
November 2017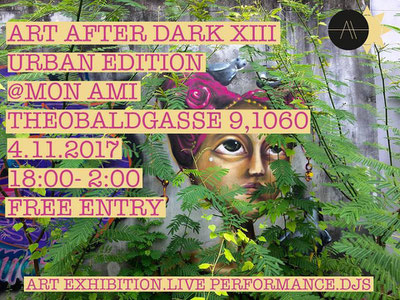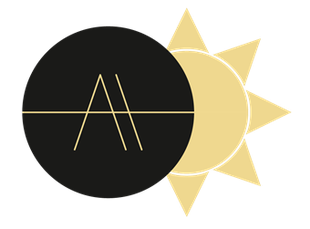 ART AFTER DARK presents
Reinhold Poneschs works in the Urban Edition
at MON AMIE in Vienna
on Saturday 4th November till Sunday 5th November 2017
---
MY FUR OF THE WORLD
June 2017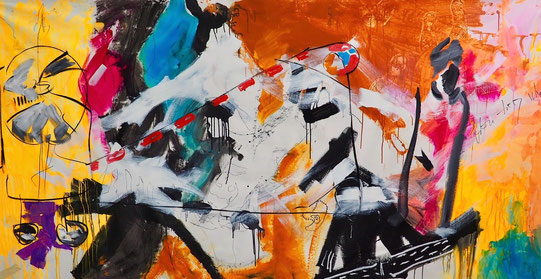 ---
CHANGING WORLD
29th March till 14th April 2017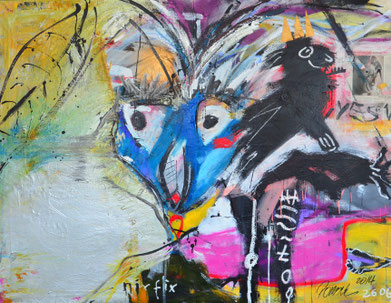 From 30th March till 14th April 2017 
Opening: 29th March 2017, 7pm 
Location: Stadtgalerie im alten Herrenhaus, F. Dinhobl-Straße 2, 2630 Ternitz
INVITATION
Galerie-Einladung Ponesch.pdf
Adobe Acrobat Dokument
1.1 MB
---
LIVING DIVERSITY
16th February till 1st April 2017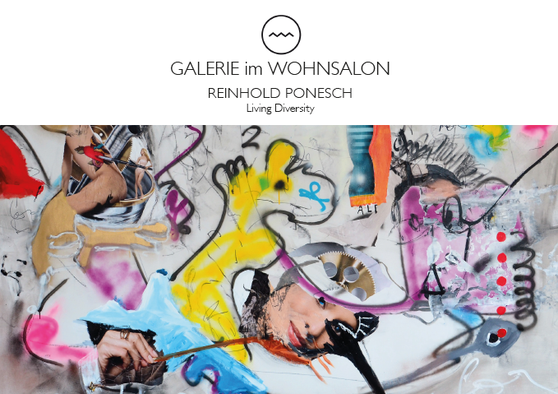 From 16th February till 1st April 2017 
Opening: 16th Februar 2017, 7pm (Performance by the Artist)
Location: Wohnsalon Schwertgasse, Schwertgasse 4, 1010 Vienna
---
MY SPACE TO LIVE
29th September till 14th November 2016
From 29th September 2016 till 14th November 2016 Reinhold Ponesch was showing his recent works,
originated in Vienna.
Opening: 29th September 2016, 7pm
Location: im Peter Walter KunstRaum, Leopoldstraße 21, 3400 Klosterneuburg
---
CITY OF DREAMS
1st till 13th August 2016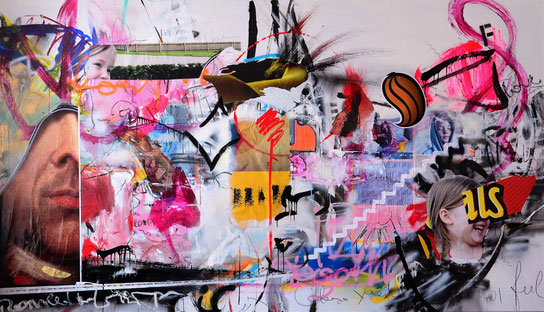 From 1st August till 13th February Reinhold Ponesch was exhibiting his series, 
which was originated in New York from October 2015 till March 2016.
Location: der Kunstraum in den Ringstrassen Galerien, Kärntnerring 11-13, Top 144, 1010 Vienna
Above will find all exhibited paintings.
Superb opening, visitors from all over Austria joined the exhibition.
A summary of Reinhold's recent New York residence (October 2015-March 2016) followed by his exhibition opening CITY OF DREAMS in Vienna in August 2016.
(video: © Nicole & Reinhold Ponesch
camera: Nicole Ponesch, Bernhard Raab)
---
TRIERENBERG ART
18th till 23rd August 2015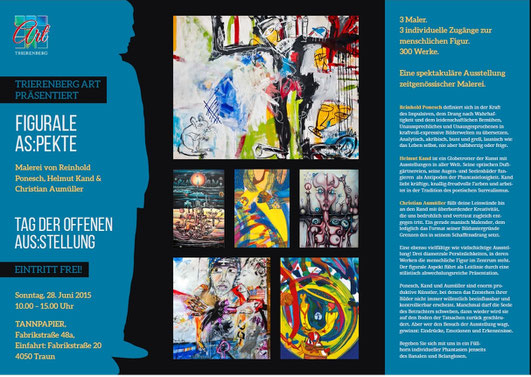 From 18th June till 23rd of August 2015 Reinhold Ponesch was invited by TRIERENBERG ART, Christian Trierenberg, to exhibiting together with two other Artist in Upper Austria.
Reinhold was showing 50 of his paintings in the gigantic manufacturing plant.
Location: TANNPAPIER, Fabriksstraße 48a, 4050 Traun
---