First day out and about after the big snow storm. Exploring the neighborhood equipped with video and photo camera.
video: Nicole Ponesch ©
My Converse are not good for this kind of weather and my toes were frozen. I went immediately to Manhattan and bought some proper snow and winter shoes. I was not the only one with cold feet and I had to wait in line for nearly 20 minutes to try on some shoes.
The wait was definitely worth it. Now I´ve got warm feet.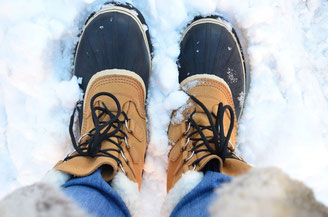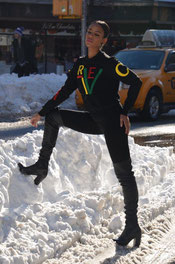 I ran into a model photo shooting and she was looking greedily at my  new warm shoes!